5 must-read books on Web-Design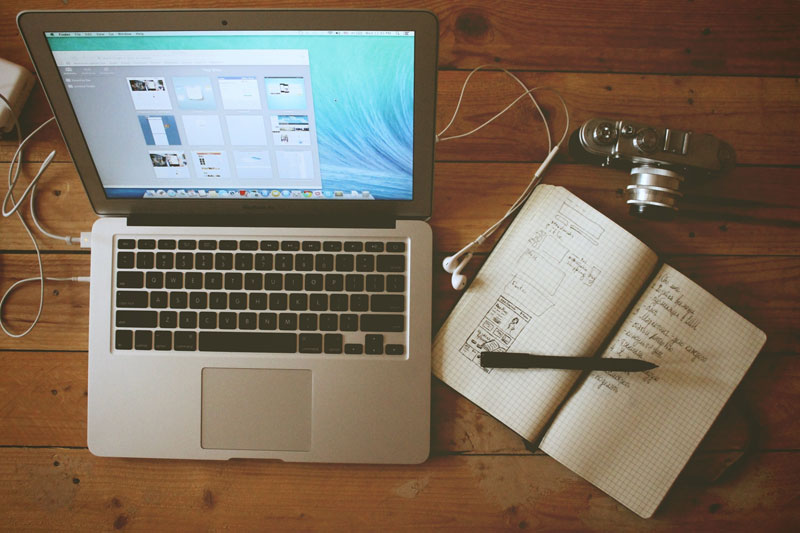 Web design is as much of an art as it is a science, especially if you're designing for demanding clients. The Internet has plenty of design inspiration and tips for building sites, but sometimes there's nothing quite like sitting down with a few good books to expand your skills, to gain a new perspective on design, or to refresh existing skills.
Continue reading to find our recommendation of "5-must read web design books" you need in your personal library.
1The Principles of Beautiful Web Design by Jason Beaird is an excellent starting off point if you want to go over the fundamentals of web design. It's straightforward, to the point, and takes you throughout each step of the process of what makes "good design". It starts you off by choosing appropriate colors and typography for your design and introduces you to grid based designs. I learned how to properly choose color palettes that are easy on the eyes and worked well in creating a cohesive branding effort throughout the web development.
2. Don't Make Me Think (Revisited 2014) by Steve Krug is an extensive look about web design and to many, the usability bible. You can make the prettiest designs in the world, but if your users get frustrated your website, you have a failed design. This revisited 2014 version, of the original 2000 publication, takes you through concepts such as content layout, how users read pages, and effective navigation options. This witty and often funny book helped me improve the usability of my site by teaching me to look at my Joomla designs the way my users experienced it.
3.CSS: The Missing Manual by David Sawyer McFarland provides an in-depth look into all of the tips and tricks of CSS and HTML5 that you may not know about. If you want to gain expert level knowledge on CSS, this extensive book covers all the nitty-gritty details. It also makes a handy reference book once you are a CSS know-it-all. I refer to this book almost on a daily basis when I'm making improvements to my Joomla templates or starting up a design from scratch.
4. Web Design Confidential by Amanda Hackwith lets you see the web design industry in a whole new light. This book contains information drawn from thousands of surveyed web designers, covering everything from their working habits to their insights on web design trends. This book helped me understand the business side of the web design industry better, as well as giving me insight on the way my fellow web designers work.
5. The Elements of Typographic Style: Version 4.0, 20th Anniversary Edition by Robert Bringhurst is a must in this day and age, where font selection becomes more prominent in flat designs and other minimalistic styles. Not just a deep look at typography, from the history to the practical applications, this book is a masterful style guide for everyone involved in some form of graphic design. If you want to know exactly how to mesh beautiful fonts with a beautiful design, this is your guidebook. I went from not caring overly much about fonts to spending a significant time investment in picking the best fonts to showcase in my Joomla design.
Have you read any of these books? Tell us more about your 5-must read books for web design and how they have helped you design your greatest masterpieces.